We're hosting a couples dance class on Thursday, August 27th at 7pm (EST) at Westridge Place Apartments Clubhouse, 100 Donner Drive, Salisbury, NC. Dance instructor, John Russell, will demonstrate Chicago-Style Stepping dance moves for couples. The cost is $20/couple and monies is due by Monday, August 24th. We only have space for 6 couples, so reserve your spot ASAP. We're looking forward to "stepping in the name of love" with you all! Click on our Eventbrite Link to reserve your spot and for more details.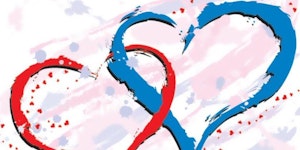 JOIN | SHARE | LEARN
The Vine Event Planning Facebook – TheVineEventPlanning
Twitter – TheVineEvents
Google+ – The Vine Event Planning 
Our specialty is informative events such as, Q&A parties, screening dialogues, interpersonal workshops, and community forums. We offer both face-to-face and online event designs. Contact us today for a "free" consultation for your next meeting/event.